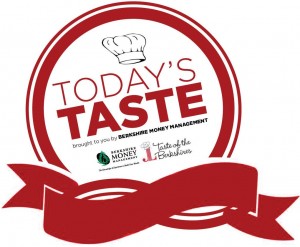 A "gateway gourmet food" is how Chef Matt Schweizer describes the unique combination of fresh, high-quality ingredients that make Baba Louie's a sure favorite.
After all, says Schweizer, if anyone has reservations about trying something new – it's all much more accessible when it involves something that everyone loves – pizza.
For Baba Louie's, which became an instant favorite after opening its doors on McKay Street in Pittsfield, the difference begins with the crust of natural sourdough, consisting of flour, sea salt and water left to ferment just right. As for the unique combinations of flavors that make up the specialty pies, Schweizer crafts the perfect balance with a center point – like in the crowd favorite Dolce Vita with a thoughtful meld of prosciutto, fresh mozzarella, gorgonzola, spinach and California figs.


With Baba Louie's longtime success in downtown Great Barrington, it didn't take much time at all to build a loyal following in Pittsfield.
"A lot of people said 'I can't wait' for Baba Louie's to open in Pittsfield," said Schweizer, who has been with the restaurant since the McKay Street shop opened. "I think it's great for Pittsfield."
Baba Louie's is especially a great choice for movie and theater-goers who want a high-quality, but quick meal, to make sure they get to the show on time. Even with a half-dozen ingredients or more on every pie, pizza turns around relatively quickly.


Of course, there's more on the menu than just pizza, including similarly fresh-food packed salads, soups and pasta dishes.
In fact, Taste of the Berkshires will show off a couple tasty gluten-free selections: A baked gluten-free macaroni and cheese with rotelle pasta, smoked chicken, red onion and roasted red peppers and gluten-free brownies with dark chocolate and white chocolate chunks.
Baba Louie's is open for lunch daily from 11:30 a.m. to 3 p.m. daily, dinner from 5:00 to 9:30 p.m. (and 10 a.m. on Friday and Saturday). Closed on Sundays. To see their menu and learn more, check out Baba Louie's website, facebook page or call 413-499-2400.


We'll be back tomorrow with another Taste!
Meanwhile, log onto the Taste of the Berkshires facebook page to learn more about the event, buy tickets and learn more about the Junior League of the Berkshires.
Check out previous Tastes on:
Brenda & Co.
Mary's Carrot Cake
The Mill Town Tavern
Mission Bar & Tapas
Phineas Gage's Moral High Ground
Sarah's Cheesecake & Cafe
Ye Old Forge
Mazzeo's Ristorante
Spice Dragon