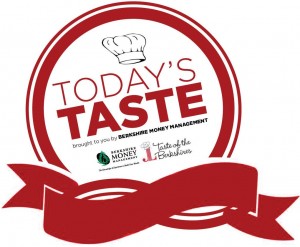 When it opened its doors in the Greystone Building five years ago, owner Jim Benson was betting that there was a market of people in Pittsfield that wanted something a little more eclectic. Early on it drew a younger crowd that was the first to discover the energetic mix of quality live music, comedy, and this thing called tapas. It also was a great place to go if you were having a good time in downtown Pittsfield and didn't like being forced to cut your night short at 10:30. Yes, Mission Bar & Tapas is open until midnight every night.
But, the crowd soon evolved.
"My goal from the beginning was to have anyone and everyone feel comfortable at Mission – at any age," said owner Jim Benson. "Young people discovered it first, but on any given night all ages are represented there. There's something for everyone."


Benson has been a constant supporter of a revitalized downtown and Pittsfield as a whole, and his innovative Word X Word Festival has grown into an annual late summer cultural poetry-slammin' draw of its own.
So, contributing to the array of flavors at Taste of the Berkshires is a no-brainer for Jim and his staff, which includes the recently returned Chef James Burden who is known for his master of the tapas mix that lends perfectly to a rich sampling to be discovered at the event on Thursday, November 1st at the Masonic Hall on South Street. On tap for tapas next Thursday will be pulled pork tacos and smoked brisket sliders – my mouth is watering as I write.
Back on the north side of downtown, or upper North, Mission continues to be a bastion of eclectic food and music every week.
Did you know there is a weekly bluegrass night in Pittsfield? Well, you do now, each Thursday at Mission with the band Picky Bastards led by local favorites Dave Brown and Chris Merenda. Every Monday night is jazz night, or try out open mic on Tuesday.
"We're constantly in search of the perfect mix," Benson said, as the performances on stage at Mission continue to evolve.


And if you've got your Halloween outfit and are still wondering where you'll be for a great night out, Mission's "All Hallow's Eve" dance party, featuring DJ BFG, culinary concoctions and costume contest with prizes is Wednesday, October 31 at 8 p.m. No cover.
The Mission crew will be right back at it the next day to put on a memorable spread at Taste of the Berkshires, so don't miss it.
For more information on Mission Bar & Tapas, 438 North Street, log onto their website or just stop in any day from noon to midnight.
We'll be back tomorrow with another Taste!
Meanwhile, log onto the Taste of the Berkshires facebook page to learn more about the event, buy tickets and learn more about the Junior League of the Berkshires.