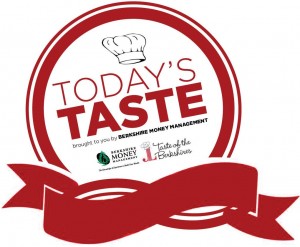 Ever since that exciting day so many still remember vividly when Spice opened its doors in downtown Pittsfield, signaling a turning of the corner for the city's center, there have been great expectations for this restaurant – that is quite simply – more than just a restaurant.
It was a cornerstone of the revitalization. A higher-end eatery carved into a formerly gaping hole where Besse Clarke once stood. With an investment of more than $6 million (a conservative estimate) the space was completely transformed and led to a greater level of confidence by others who also decided to invest. The millions of dollars later infused into the city's downtown, from newly developed condos and apartments, specialty retail, other unique eateries, and the arrival of Tony Award-winning Barrington Stage Company. Just ask Julianne Boyd how important Spice Dragon is for her audience to enjoy a full and completely entertaining night at the theater. Spice made a statement – and it was loud and it was clear – downtown Pittsfield was ready to reemerge.


There have been a couple of iterations since Spice opened, including the original and Jae's Spice that introduced an Asian flair. But, it wasn't until the current Spice Dragon that this space found a perfect mix on a number of levels. Co-owned by Joyce Bernstein and Thang Huynh, whose family is best associated with the longtime favorite Vietnamese restaurant Kim's Dragon on West Housatonic St., the menu has been simplified to zero-in on the highest quality pan-Asian cuisine.


"We've cut down on the number of items on the menu, so we can concentrate on the entrees," Huynh said. "We want to truly spend our time and energy on quality."
Like any good business, as you evolve, you eliminate what doesn't work – and pluck up what does. Unloading Jae Chung as a co-owner, with his well-documented financial and legal troubles – good thing. Keeping the impressive variety of sushi Chung brought to the menu – also a good thing.
So, while Huynh's specialty is in the Vietnamese tradition, the sushi endures as a daily crowd-pleaser. Meanwhile, the specialty dishes at Spice Dragon have quickly become must-haves if you're a frequenter of the finest the Berkshires have to offer, like the favorites Shaken Beef, the Ca Sot Ca, or the Cantonese Chow Fun. And don't forget what is perhaps their most popular item of all: the spring rolls. In fact, in a recent month, Spice Dragon took 1,800 orders (3,600 total rolls) of this tasty Asian staple.


Huynh, who is part-Vietnamese and Chinese in upbringing, says he always preferred Vietnamese cuisine, which is full of fresh vegetables and quality, healthy ingredients in contrast to greasy Chinese food. It's all very simple. The food has never been better. The service has never been better.
Thursday evening at Taste of the Berkshires Spice Dragon will offer a selection of Kalbi Short Ribs, served on skewers, Chicken Satay with Peanut Sauce, and Vietnamese Slaw.
For Huynh, participating in Taste of the Berkshires is a way to contribute to a great cause, but also, he likes to take every opportunity to introduce the Vietnamese style to food lovers in the area.
"It's important for us to be out there and show everyone what Vietnamese cooking is all about," said Huynh. "It's also a way to show our support for the community."
For more information on Spice Dragon, log onto their website the robust facebook page, or for reservations, takeout, information on private parties or catering services call 413-443-1234. Located at 297 North Street, Spice Dragon is open daily from 11:30 a.m. to 10:00 p.m., and is open late on Friday and Saturday with sushi and late night menu.
We'll be back tomorrow with another Taste!
Meanwhile, log onto the Taste of the Berkshires facebook page to learn more about the event, buy tickets and learn more about the Junior League of the Berkshires.
Check out previous Tastes on:
Brenda & Co.
Mary's Carrot Cake
The Mill Town Tavern
Mission Bar & Tapas
Phineas Gage's Moral High Ground
Sarah's Cheesecake & Cafe
Ye Old Forge
Mazzeo's Ristorante