Word of mouth is extremely powerful.
It's a trust factor. When a friend or family member recommends a service, you can believe that it's the real deal.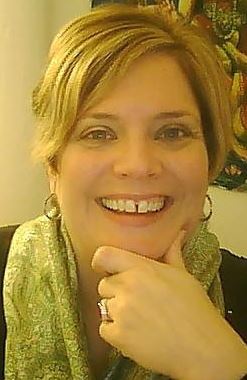 Further, when those friends or family share particularly stories about the effectiveness of any type of service, it only reinforces the quality of that service.
And when a business does virtually no traditional advertising, thus relying almost solely on basic word of mouth, and still has clients signed up for a waiting list measured in months (not weeks or days) – you've got something special.
For intuitive medium Vicki Baird, it's no big deal. It comes easy to her. A gift she's had for as long as she can remember, she only began her intuitive support business after two decades crunching numbers in the corporate world. Like any business owner, you begin in a certain direction – and if you're flexible – you adapt and respond to changes.
Vicki's reputation is impeccable for her one-on-one consultations with individuals. Of course, everyone has their own goals with sessions, ranging from dealing with challenges in relationships, their careers, family, to learning which dead relatives are there providing a little energetic boost, protection or cheerleading.
That's all well and good. But, just like her clients, Vicki needs to evolve and shift her own focus. As you can imagine, a day full of sessions with a diverse array of individuals with just as diverse sets of needs, desires and energy can be invigorating and exhausting all at the same time. And just as she encourages clients to use their own energy to meet their goals, she is hoping to better target her talents to support goal-oriented individuals and businesses realize their dreams.
In other words, less time talking to dead people, more time with those trying to accomplish great things. Nothing personal, that's just how Vicki believes her time is best spent.
Of course this is not a reinvention of the wheel. Big companies from Coca-Cola, the maker of Playstation 3 and Microsoft Xbox, and countless others who don't go out of their way to advertise it – have retained intuitives. Also, it's been well-documented that military intelligence and police investigators consult regularly with intuitive professionals to enlighten and connect dots.
For Vicki, who understands the corporate structure and culture, internal dynamics are critical to evaluate and understand before a business can move forward. This goes for small businesses as well as large. There are employees or partners that may be holding your business back, not necessarily because of devious intentions. It may be as simple as better utilizing an employee's skills that, to this point, you may not have even realized he/she had. It may be that a staff member is just the wrong fit.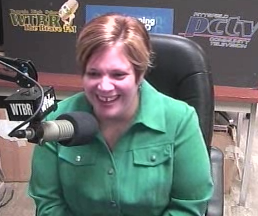 No matter what the barrier may be, intuition can help where communication breaks down, where confidence often breaks down, where innovative thinking doesn't always thrive.
Her expertise in systems is reinforced with the ability to show the way externally as well. From the ability to better relate and serve to customers and cultivate opportunities that are now visible to the untrained eye – we'll get to that side of things in Part 2 of Intuitive Support to Guide Your Business.
Click here to see my interview with Vicki Baird on Good Morning Pittsfield on February 6th.
President of OneEighty Media, Inc., John Krol serves as Director of Accounts and lead communications consultant for this full-service marketing, communications and advertising firm. John's extensive experience in journalism, broadcasting, public relations, government relations, SEM, community outreach and marketing provides a unique perspective for businesses looking to re-energize and diversify their marketing efforts.