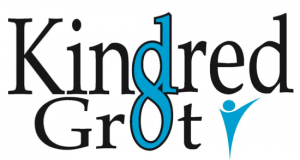 GREAT BARRINGTON – Kindred Great Barrington Nursing and Rehabilitation, Porchlight VNA/Home Care, and Berkshire Running Center today announced that the Kindred Great 8 (Gr8t) eight-mile road race will take place on Sunday, August 25. The race will begin at 8 a.m.
The race proceeds will benefit the Porchlight Nursing Assistant Training Program, which takes place at Kindred Great Barrington.
The scenic, runner-friendly course will begin and finish near the Kindred Great Barrington facility on Maple Ave. (Rte. 23) and include picturesque Berkshire back roads through Great Barrington and Sheffield.
High quality, technical race shirts will be given to the first 150 registrants.
The first, second, and third overall male and female finishers will receive $208, $158, $108, respectively. Age categories include 18 and under, 19-28, 29-38, 39-48, 49-58, 59 and over. First-place male and female finishers in each category will receive gift certificates.
Registration Fee is $38. Registration forms can be found at www.berkshirerunningcenter.com, a link to the online registration can also be found there. Make checks payable to Berkshire Running Center. You may also register by stopping in at Berkshire Running Center located at 42 Summer St., Pittsfield, MA inside the Berkshire Nautilus Fitness Center. There is also a Facebook page for the race.
Race shirts and bib numbers may be picked up at Berkshire Running Center starting Friday August 23 and Saturday August 24 during normal business hours (10-6 Fri., 10-5 Sat.). You may also pick up on race day Sunday August 25, between 6:30 AM- 7:30 AM at Kindred 148 Maple Ave., Gt. Barrington, MA. Day of race registration will be at the same time, race day registration closes at 7:30 AM, no exceptions!
The race will start just West of the Kindred Facility on Silver Street near the Newsboy Statue. The course will head onto Maple Ave. (RT 23) and head west, left onto West Sheffield Rd., right onto Lime Kiln Rd., quick right onto Rt. 7 and quick lift onto Kellogg St., left onto Boardman St. which turns into East Sheffield Rd., left onto Brookside Rd., right onto S. Main St. (RT 7), left onto Pope St., and left onto Maple Ave. (RT 23) to the finish near the Kindred Facility. This is a loop eight-mile course with most of the uphill in the first mile, scenic and shady for a lot of the course! There will be water stops at miles two, four and six. Water and food will provided at the finish area. Race proceeds will be donated to Porchlight VNA/Home Care Nursing Assistant Training Program.
President of OneEighty Media, Inc., John Krol serves as Director of Accounts and lead communications consultant for this full-service marketing, communications and advertising firm. John's extensive experience in journalism, broadcasting, public relations, government relations, SEM, community outreach and marketing provides a unique perspective for businesses looking to re-energize and diversify their marketing efforts.