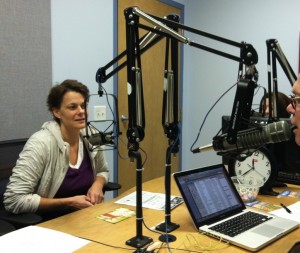 Sometimes marketing your business can be extraordinarily simple. The problem is that business owners get caught up in the tools of delivery. We often do things that we've always done and expect them to do the same thing that we believe they have done for us in the past. You've advertised in the newspaper for years, so you keep doing it to some degree. You've advertised on radio, television from time to time, and maybe that works pretty well. Now, you've been delving into social media and special event strategies to build your customer base. All of that could be well and good.
And it's not without some thought.
Reallocating Marketing Dollars
Business owners tend to scrutinize over their marketing budget and may cut a little here, and add a little there, based on what they think works. You may even have some statistical feedback to support your case for the reallocation of marketing dollars.
However, the big problem here is that you may be spending too much time on how your message is being disseminated. Instead, you ought to consider taking a portion of your marketing dollars to re-examine your message itself.
The Value of Quality Content
This is particularly true when quality content can get you far more attention on social media than a typical newspaper ad, and cost a whole lot less (think how entertaining videos or photos go viral – when's the last time you saw a newspaper ad light up your Facebook or Twitter universe?). This is not just about social media, it's about positive exposure to your potential customers by any avenue that is available – with the right message.
It also means looking at every asset you have in your business – including you.
Enhancing the Relationship Model
When you speak to successful business owners, they often tell you how they don't sell products. Instead, they build relationships. The relationship is the product. They build trust with customers, who in turn, are loyal and provide the invaluable word-of-mouth exposure that simply cannot be duplicated with the use of traditional ads. Small and medium sized business owners are passionate about what they do. They know their business, and often, it's the face-to-face conversations with customers and clients that keep them coming back and referring their friends.
So, if that's the most valuable type of marketing, then why do so many businesses rely on messaging that does not tap into this asset – the art of building relationships? Or, to put it another way, how can you replicate that valuable face-to-face interaction with a much larger audience. How do you broadcast that conversation effectively and generate the kind of feedback that will help you build trust with the entire market?
I'll get to that in Part 2 of The Art of Being the Expert.
OneEighty Media specializes in providing the tools you would need to effectively become the expert in your field to enhance your position in the market. We look forward to having a conversation with you about your business.
President of OneEighty Media, Inc., John Krol serves as Director of Accounts and lead communications consultant for this full-service marketing, communications and advertising firm. John's extensive experience in journalism, broadcasting, public relations, government relations, SEM, community outreach and marketing provides a unique perspective for businesses looking to re-energize and diversify their marketing efforts.