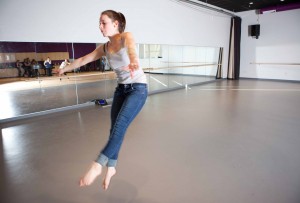 Wouldn't it be great to have a complete and truly state-of-the-art learning environment for your child? A school that will support your child's education in every way, whether it's in arts programming with the finest facilities, equipment and personnel to back it up, a true STEM pathway, cutting-edge technology in every classroom, including interactive whiteboards, iPads for every student, and powerful software that's used in the world's leading institutions and businesses.
When making a choice about where to send your child for the best education, you ought to consider the choices your child will have when they get there.
If your child is interested in the arts, ask yourself if the school you're considering can truly offer all your child deserves. Does the school have the capacity and personnel to teach hands-on visual arts, like drawing, painting, ceramics and more? Does the school have courses in choreography and dance in a dedicated black box studio, and performances in a completely renovated state-of-the-art theater? Does the school offer choreography and dance as an alternative to traditional gym classes for those who do not consider themselves traditional "athletes?"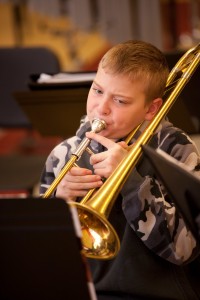 If music and theater is an interest to your child, does the school you're considering have a full music program with a history of churning out some of the best musical performers in the region, and one of the most respected marching bands in the county? Or how about a full theater program and the shows that make the most out of the top-notch renovated theater, a popular GLEE club program and a partnership with Shakespeare & Co. that provides a whole other level of performance education.
You often hear about technology in the classroom. Does the school you're considering have interactive whiteboard technology in each and every classroom to make lessons and student presentations come alive? Has every teacher gone through a rigorous training process to ensure that this technology is utilized to maximize the learning experience? Are classrooms stocked with iPad stations that will allow your child to use these tools to produce powerful presentations, videos and other animation.
How about preparing your child for college? If the school you're considering says it'll prepare your child for college, make sure it has the programs to back it up. Are there a full-range of advanced placement (AP), college-credit level courses at the school? Is the STEM program rigorous and rewarding, with a history of sending students to some of the finest colleges in the nation? Will the graduating classes include those pursuing a full-range of opportunities, from the Ivy League, excellent technical schools, community college and some of the finest public and private liberal arts colleges and universities?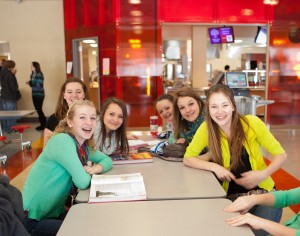 How about athletics? We know that sports are just not important for all students. However, having choices and opportunities is important. Aside from the team-centric sports like baseball and basketball, does the school you're considering offer sports that traditionally generate wider participation from non-traditional athletes, like track and field (a program boosted further with a brand new state-of-the-art rubberized track), volleyball, cross country skiing? Also for those non-traditional athletes, does the school you're considering have the facilities to allow for more choices, such as exercise equipment (treadmills, elliptical machines and stair-climbers), dance and choreography, or yoga in the place of traditional gym classes?
These are just some of the questions that parents, families and young students should be considering when deciding on what schools to attend for middle and high school in a school choice era. For the families of the Adams-Cheshire Regional School District the choice could not be more clear. The newly renovated Hoosac Valley Regional Middle & High School has something for every student and provides the technology, expertise and support to allow your child to dream and achieve – without limits.

President of OneEighty Media, Inc., John Krol serves as Director of Accounts and lead communications consultant for this full-service marketing, communications and advertising firm. John's extensive experience in journalism, broadcasting, public relations, health care, government relations, SEM, community outreach and marketing provides a unique perspective for businesses looking to re-energize and diversify their marketing efforts.