Many business owners don't see marketing for its full potential – or more accurately – its real purpose: a generator of more revenue and profit.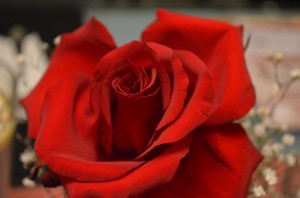 In a recent article, "Marketing Should Be a Profit Center, Not a Cost Center," Tim Williams argues convincingly that the marketing profession has essentially devalued itself by being equated with the simple creation and cost of advertising, brochures, websites and the like. He says that many companies miss the point that marketing is the one area of a traditional business that is dedicated to generating new sales and revenue. Ironically, when times are tough, marketing is one of the first areas that businesses cut out of the budget – a completely illogical move when you understand the real purpose of marketing.
Williams points out that while professionals specializing in IT, HR, finance, and general administration could all be important for quality operations, they all represent costs that do not directly increase sales and revenue.
Marketing is different.
As Williams also suggests marketing professionals have forfeited territory to so-called business consultants (perhaps just different in name) who help guide companies on a number of fronts. In fact, a high-quality marketing consultant should be knowledgeable of the entire business, not just the so-called marketing plan or strategy, or worse, just a portion of that plan. The holistic approach allows a quality marketing consultant to discover other areas of opportunity. Again, more than just producing ad copy and buying space for it.
As an example, while the aforementioned specialties like IT, HR and finance don't typically add to marketing value, qualities such as excellent customer service and employee satisfaction can very well be positive outcomes of a comprehensive marketing strategy. Great customer service improving sales and employee satisfaction reducing costs associated with turnover and personnel issues – both improve the bottom-line.
Further, many businesses simply are not appropriate for the so-called traditional marketing tactics that have inappropriately defined the profession. Marketing is not "advertising." It's not "PR." These are just a couple of possible outputs of a marketing strategy. But, so is customer service training, client relationship development, workplace/storefront aesthetics and more. All of these elements have an opportunity to increase sales and revenue and should be considered within the marketing sphere. Whether your business has a full marketing department, it outsources marketing services, or any marketing is done by the multi-tasking small business owner – you need a strategy.
Most important, a marketing professional or firm should adapt a strategy around your unique business needs, not the other way around. While past experience informs marketers well, there is no one-size-fits-all for businesses – even businesses within the same industry and market. OneEighty Media can help you reexamine your business and think differently about areas of revenue-increasing opportunities.
President of OneEighty Media, Inc., John Krol serves as Director of Accounts and lead communications consultant for this full-service marketing, communications and advertising firm. John's extensive experience in journalism, broadcasting, public relations, government relations, SEM, community outreach and marketing provides a unique perspective for businesses looking to re-energize and diversify their marketing efforts.