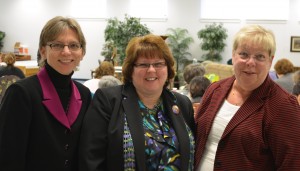 LEE, Mass. – Representatives from Porchlight VNA/Home Care and Chicopee VNA announced a merger of the two non-profit organizations to ensure their shared mission continues strongly into the future. Effective April 1, Chicopee VNA will join to become a part of Porchlight VNA/Home Care in the greater Hampden and Hampshire Counties region.
The merger was approved unanimously by the boards of directors of both organizations on March 17.
Chicopee VNA currently serves individuals and families in 17 communities in the greater Hampden/Hampshire region. Porchlight VNA/Home Care currently serves 35 communities in Berkshire County and in the hill towns of Hampden and Hampshire Counties.
"This is a perfect fit for our two organizations. Both have a long history of serving our respective communities and both have a stellar reputation for clinical excellence," said Porchlight CEO Holly Chaffee. "This partnership positions us to more effectively provide excellent care to more communities in Western Massachusetts."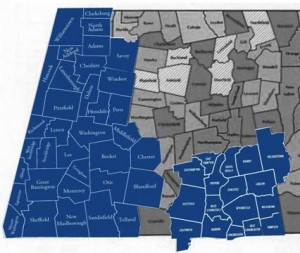 The Chicopee VNA headquarters on Westover Road will become Porchlight's Chicopee branch on April 1.
Chaffee will remain CEO of the newly merged Porchlight VNA/Home Care. The merger includes the integration of four businesses: Porchlight VNA and its home care division, Porchlight Home Care, Chicopee VNA, and its home care division, Great to be Home Care. Porchlight employs more than 200 people with an approximate $6.5 million annual budget. Chicopee VNA and Great to be Home Care employs about 100 people with a $4 million annual budget.
Porchlight VNA/Home Care (originally Lee VNA) has more than 100 years of history serving the community. Chicopee VNA has earned its reputation of excellence with more than 70 years of serving people in the Pioneer Valley. Both organizations have distinguished themselves with Home Care Elite status and with deficiency free surveys by the Massachusetts Department of Public Health.
"Today, health care is regional and demands partnerships. For smaller free-standing non-profit health care organizations to survive and thrive, we must band together to find greater efficiencies," said Judy Cote, RN, MSN. Cote is the CEO of Chicopee VNA. Effective April 1, she will become the COO of Porchlight. "Our mission is to achieve excellent patient outcomes, value to our community and exceptional patient experiences. Porchlight and Chicopee joining together will better help us both attain these goals for the betterment of the communities we serve."
This map shows the two coverage areas for Porchlight and Chicopee VNA. The two areas will be combined and will likely include adjoining communities currently not within the two coverage areas.
The finalization of this merger serves as the culmination of more than a year of discussions, preliminary legal and financial work. The headquarters for Porchlight will remain in Lee. Chicopee VNA's current headquarters will be retained as the Chicopee branch for Porchlight. As of April 1, Porchlight will operate four different office spaces: Porchlight VNA headquarters, Park St., Lee; Porchlight Home Care headquarters, High Street, Lee; Porchlight Chicopee branch, 2024 Westover Road, Chicopee; and Porchlight Devonshire satellite office, located in Devonshire Estates, Pittsfield Road, Lenox. The Porchlight VNA board of directors will add three former Chicopee VNA board members. The Porchlight Home Care board of directors will add one former Great to be Home Care board member.