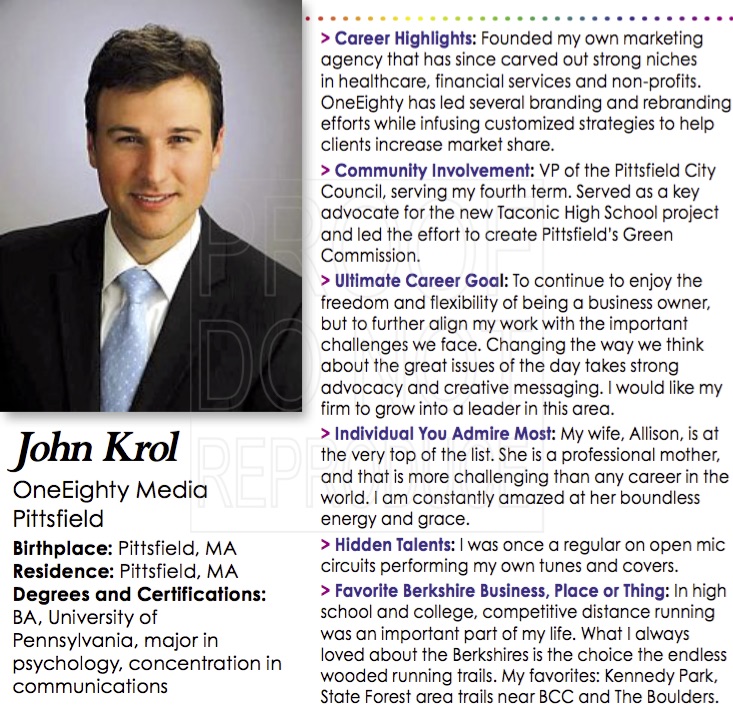 OneEighty Media President and founder John Krol was named one of the top 40 under Forty in the Berkshires of Western Massachusetts. He was a part of the inaugural class for the award, sponsored by Berkshire Community College.
"I am humbled to be named among an exceptional class of entrepreneurs, public officials and business leaders in the Berkshire community," Krol said. "Thank you to Berkshire Community College for recognizing our younger leaders who will be essential in infusing new energy and thinking to strengthen the community."
In addition to founding OneEighty Media in 2012, which has carved out strong niches in the areas of healthcare, financial services and non-profits, Krol has been a strong progressive voice as a city councilor in the city of Pittsfield. He was active the creation of the city's Green Commission that has helped the city reduce its carbon footprint significantly. He also was one of the most vocal proponents for the city's new high school, which will break ground in 2016.