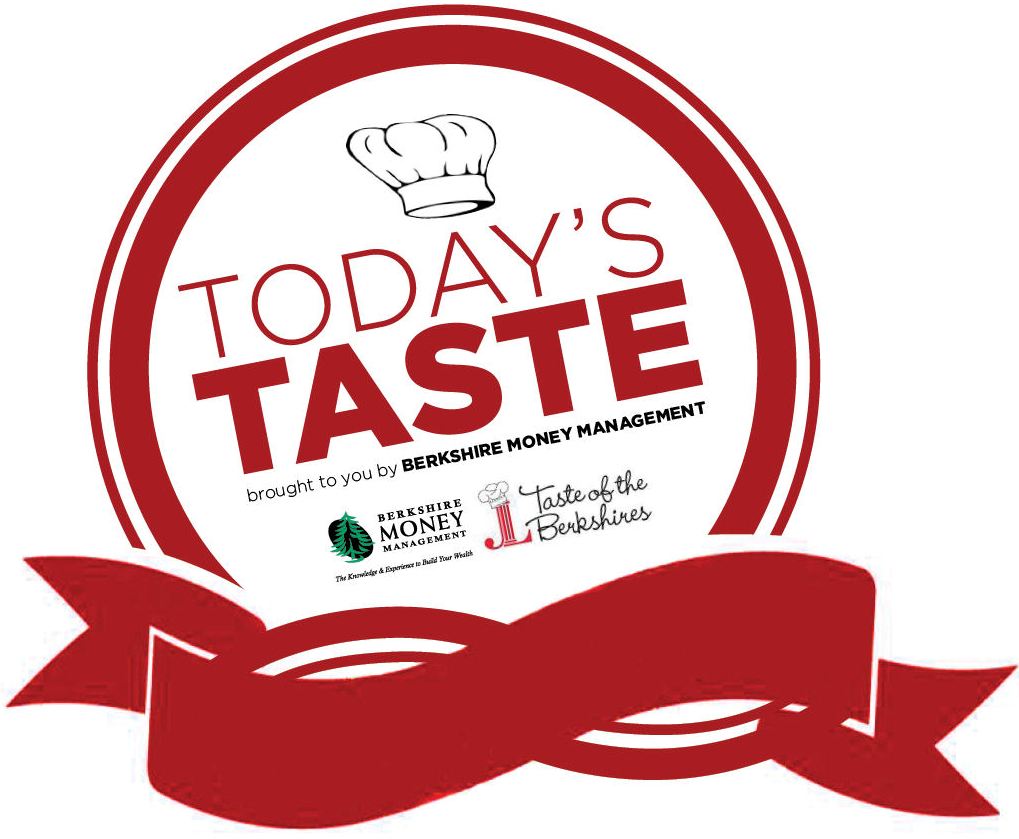 There is perhaps no business who personifies the Berkshires through and through with a solid helping of homegrown flavors, a dash of symbiotic relations with a nationally-renowned downtown playhouse, and a perfect pinch of in-house art that makes the cake rise just right.
Yes, it's Mary's Carrot Cake that has seemed to enjoy a fervent following since the very day she opened her doors across the street from the Tony Award-winning Barrington Stage on Union Street. The nearby foot traffic helped bring people in, but it's the special Berkshire flavor that keeps 'em coming back. Any real Berkshire baker knows that a cupcake isn't a cupcake without West Stockbridge's-own Baldwin's Vanilla extract, and it doesn't hurt to add genuine Berkshire maple syrup from Leo Choquette's farm in Cheshire (he gives Mary a good deal on her eight gallon orders in exchange for her now-famous downtown delicacy).
On tap for Taste of the Berkshires will be (naturally) mini-carrot cakes and also slices of the face carrot cake.
It's not just the ingredients in the cupcakes that make her shop a true gem, Mary's passion for the arts tie the final bow around the entire Berkshire package. With regular in-house art exhibits in the adjoining storefront to the cake shop Mary understands the value of giving residents and tourists alike another reason to stop by and, well, let them eat cake.
In fact, it's this very concept that inspired Mary to serve as one of the critical chief cooks and bottle washers behind the successful First Fridays ArtsWalk, which has given every downtown business something to cheer about, artists with a viable venue for significant exposure and sales, and art lovers with another opportunity to put the Berkshires on the to-do list for a night out of wonderful art, quality retail, and of course, fine dining. It has also been distinguished by the unique Artsbucksprogram that provides a direct incentive for consumers to buy more art. The initiative is now being recognized region wide for its innovation. Mary's plate is full, indeed!
So, give Mary's cakes a try at Taste of the Berkshires on Thursday, November 14th at the Crowne Plaza – it's one of nearly two-dozen different restaurants, bake shops and food and drink vendors that will make this year's event better than ever.
Join us for the 6th annual Taste of the Berkshires to benefit Junior League of the Berkshires on Thursday, November 14th from 5-8 p.m. at the Crown Plaza Hotel in downtown Pittsfield. Enjoy the tastes of nearly two-dozen of the Berkshires' finest restaurants and breweries, offering an enticing array of flavors in what has become a true tradition in the Berkshires. Tickets are $30 per person, $50 per couple for all the food you can eat and cash bar. To RSVP and for more information call 443-5151, log onto www.jlbc.info or join the event on Facebook. The 6th annual Taste of the Berkshires takes place Thursday, November 14th from 5-8 p.m. – call 443-5151 to get your tickets today.