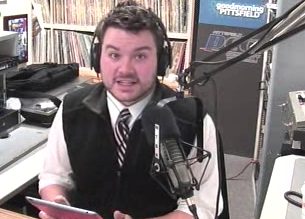 Taxes, investing in our schools and infrastructure, beefing up the city's parking enforcement team, deer antler spray, if anyone cares who is playing the in the Super Bowl and the role that radio should play in the community – were just a few of the issues explored last week on GMP.
I'm happy to say that Shawn Serre and Jim Campagna took turns hosting this week. Special kudos to Jim who made it in still recovering from a pretty serious neck injury. Now that's commitment!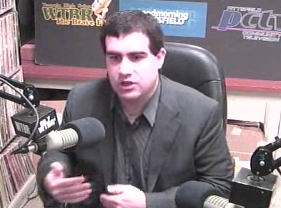 On Monday, we spent an hour with State Rep. Paul Mark and covered everything from his thoughts on the governor's budget proposal, marijuana, guns and more. He's been a co-petitioner on the continuing effort to reform the bottle bill, so water bottles, Red Bulls and Arizona Ice Teas have a return value like a Diet Coke enjoys. It's only fair, he says, and better for the environment. On marijuana, he's been mandated by a 2nd District ballot question to support any measure that legalizes marijuana to be regulated the same as alcohol. So, if you're 21, you should have every right to buy marijuana that you do a Bud Light. Carefully crafted regulations for legalizing marijuana have been viewed as a potential economic shot in the arm for the rural, agricultural 2nd District. Check out the interview with Rep. Mark by clicking here.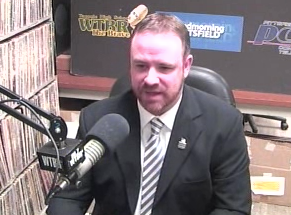 Tuesday included two more public officials, City Council President Kevin Sherman and Congressman Richard Neal – now officially representing the 1st Congressional District. Sherman spoke about the general consensus that a number one priority is moving forward on a new school project (or renovation) on the Taconic High School campus. We also spoke about the evolving rapport among members of the City Council and initiatives it has undertaken in light of a comparatively less-proactive administration. Congressman Neal hit on topics including more Republicans willing to compromise on important issues like immigration, the president's inaugural address, and why earmarks are an important part of economic development – particularly in communities like Pittsfield – which has benefited from such earmarks in the past. Neal was in town to take part in an export forum, which he had a hand in planning. These types of events have never taken place in Pittsfield in the past – with the exception of course of the Berkshire Job Summit in 2010 that featured CNBC's Ron Insana. Check out the interviews with President Sherman and Congressman Neal by clicking here.
Jim Campagna took on the hosting duties Wednesday and spent the morning with City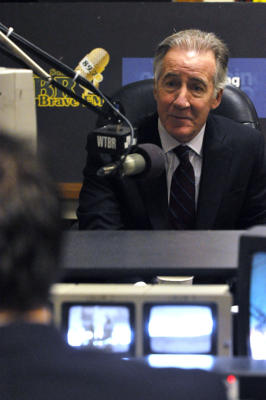 Councilor Chris Connell. They touched on a wide range of issues in an excellent interview by Mr. Campagna.
Check it out by clicking here.
Thursday, had Shawn Serre pitching-in with Howard Herman of Berkshire Eagle Sports. Howard and Shawn explored deer antler spray, if football can be a safer sport based on recent comments by the president and others, and more. Mary McGinnis rounded out the show to give us the lowdown on First Fridays ArtsWalk, which was the following day. Check out the full show with Howard Herman and Mary McGinnis by clicking here.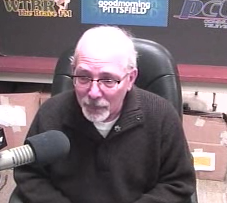 On Friday, I spent an hour with Bill Sturgeon and you name it, we covered it (again, no, Bill, I'm not running for mayor).
I thank Bill for highlighting the fact that we lost a great man recently, Col. Gregor Young, a truly dedicated and well-respected gentleman in this community whose perseverance made the much-needed renovation of the Soldiers' and Sailors' Monument a reality. The newly bronzed statues and monument are shining examples of this community's respect for those who served our nation. It would not have been possible without Col. Young.
Click here to view Friday's program with Bill Sturgeon.
Today, many of those who supported the effort to renovate the South Street memorial are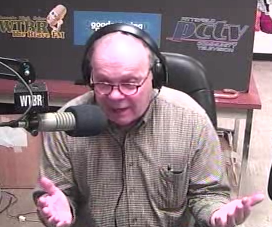 carrying on Col. Young's legacy to similarly renovate the Civil War Monument on the west end of Park Square. Perhaps the most visible memorial in Pittsfield, the monument was dedicated on September 24, 1872. The committee, led by Arnold Perras, the commander of VFW Post 448, plans to rededicate the memorial September 21st. They need to raise money to do it. Donations can be made out to Civil War Memorial Restoration, P.O. Box 585, Pittsfield, MA 01202. Every bit helps. Thank you for your consideration.
President of OneEighty Media, Inc., John Krol serves as Director of Accounts and lead communications consultant for this full-service marketing, communications and advertising firm. John's extensive experience in journalism, broadcasting, public relations, government relations, SEM, community outreach and marketing provides a unique perspective for businesses looking to re-energize and diversify their marketing efforts.