While the recent election may have strengthened the political argument in favor of investing in a strong public higher education system, including community and affordable four-year colleges, the national debate will likely continue. Many conservatives, who also call themselves pro-business, argue that financial aid and other efforts to increase enrollment should not be the role of the government. Remember, it was only several months ago that President Obama was labeled a "snob" by a Republican presidential candidate for suggesting that all young people should aspire to earn a college degree.
However, it is undeniable that the economic demands that we face make post high school education an absolute necessity to enjoy a core job in this country. The statistics don't lie. According to the U.S. Department of Labor statistics the median salary for a high school graduate in 2011 was about $33,000, while the median income for an owner of a bachelor's degree is about $55,000 – and that's assuming the non-college graduate is even employed. In this slow economy, while the unemployment rate for those with a bachelor's degree was 4.9 percent in 2011, it's a sky-high 14.1 percent for those with only a high school diploma.
In addition, in any of the sectors where there is a significant demand for qualified workers, post-high school training is essential. These figures include a projected increase in demand for health care and social services workers, and professional and business services. Even with a projected increase in demand for manufacturing workers, today's manufacturing (sometimes called niche or advanced manufacturing) involves much more sophisticated work that necessitates more than a high school diploma.
On the same token, employers have difficulty finding good workers without a well-qualified, educated workforce pool to draw from. So-called job creators benefit from efforts to increase the number of college educated workers – like financial aid, quality public schools and communities that raise the aspirations of all students (including those children raised in lower socioeconomic situations).
Following the numbers and logic, the business community ought to be supporting initiatives that build a stronger, more-qualified, educated workforce.
This is exactly the concept that inspired the creation seven years ago of an innovative model that continues to make progress in the effort. The Berkshire Compact for Education is a collaboration between the region's educational institutions (higher ed and K-12), the business community including the largest financial institutions and the chamber of commerce, social services, healthcare, retail and others. The relationship has symbolic importance, showing that the business community recognizes that education is economic development. However, the partnership is far more than simple optics as businesses offer real time, energy and expertise of their people to serve on subcommittees and drive hands-on efforts to help the Compact strive for its goal – to see every child in Berkshire County continue their education beyond a high school diploma. Such snobs!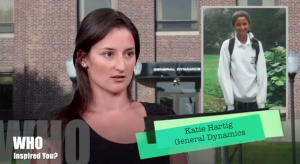 Spearheaded by the dynamic president of the Massachusetts College of Liberal Arts Dr. Mary Grant, the Compact has had success in introducing the college concept to every student. One significant accomplishment of the Compact is the annual college day, when every sixth-grader in Berkshire County spends a day on the MCLA campus. This familiarity  of the concept of higher education goes a long way in raising aspirations. Combined with other outreach, relationship and expectation-building efforts, the Compact has made strides.
This means gaining traction among poorer families and young people of color, which cannot happen without a community-wide effort. It includes the focus not just within the schools, but non-profits, municipal governments, and the social service sector. In fact, the region has shown innovation in its effort to bolster early education as well. The Pittsfield Promise, which works hand-in-hand with the Compact, has a goal to boost learning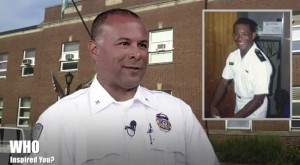 readiness for every child — with a goal of achieving 90 percent reading proficiency for 3rd graders. Similarly, the Promise has gained national-recognition for an all-hands-on-deck, best-practices approach to making children more prepared for the business of learning.
While we have all the statistics to back the critical importance of a college education, and with affordable options that make it accessible (including virtually-free tuition for eligible students at Berkshire Community College) – the ultimate challenge is reaching those who need it the most. That's why smart, targeted marketing and
outreach is a critical piece to the success of these initiatives. Role models are always important, and the Compact has gone a step further in creating a larger tent by telling the stories of a diverse range of individuals in the community. Highlighting the critical importance a college education, a homespun, grass-roots production, done with the help of Pittsfield Community Television, the You First video presentation spotlights more than the usual suspects. A younger group, a more diverse group, including a young woman engineer at General Dynamics, an African-American police chief, young entrepreneurs, business owners and executive directors – all telling different stories, but with the common thread of education.
See the You First video below:

The ample content captured for this video will be used for a subsequent series of shorter pieces, offering more consistent and individually-focused story-telling for the potential use on television, social media and multi-media presentations to the community – particularly to students.
Presumably, with another four years with President Obama, we will see a continued push for investment in community colleges, affordable four-year state institutions, financial aid, and a real effort to raise the aspirations of all young people to continue education past high school. It's most certainly not being a "snob" at all. Instead it's part of the foundation for a strong economy in the years ahead.
President of OneEighty Media, Inc., John Krol serves as Director of Accounts and lead communications consultant for this full-service marketing, communications and advertising firm. John's extensive experience in journalism, broadcasting, public relations, government relations, SEM, community outreach and marketing provides a unique perspective for businesses looking to re-energize and diversify their marketing efforts.