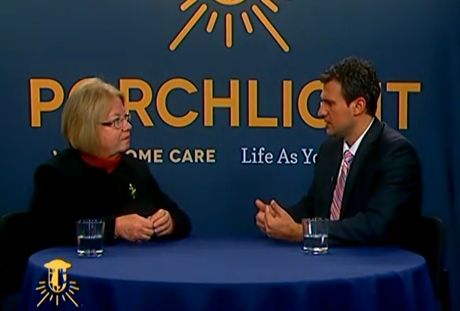 Porchlight's John Krol, of OneEighty Media, speaks with Respiratory Therapy Consultant Julie Ely, BS, MBA, RRT on the challenges many people – particularly seniors – face during the wintertime with respiratory issues. Julie offers symptoms you should watch out for and techniques that may work to address respiratory issues like those that occur with the common cold, the flu or pneumonia.
Click below to view the video interview:
 Click here to watch any of our past Porchlight TV programs.